Barbacoa Destination: El Pica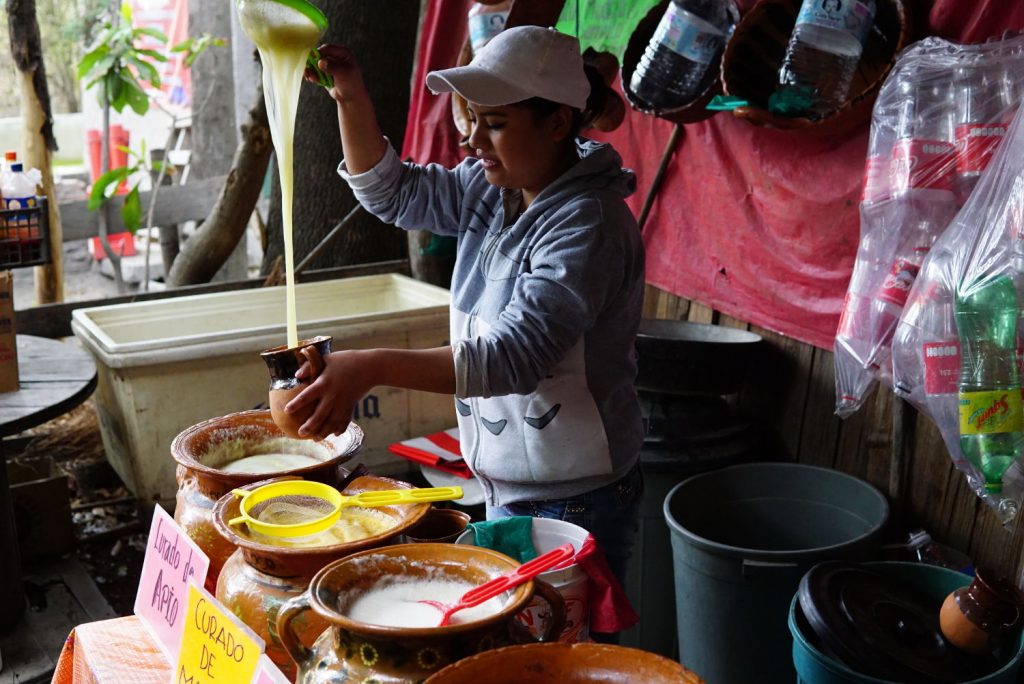 There are many wonderful places to eat barbacoa around Mexico, but a few places stand out as extraordinary, places that transcend the quality, as good as it may be, of the barbacoa. For El Pica, it's the overwhelming spectacle of a town within a town, this barbacoa wonderland that serves far more people each day it's open than the entire population of La Purificacion, the pueblo it inhabits.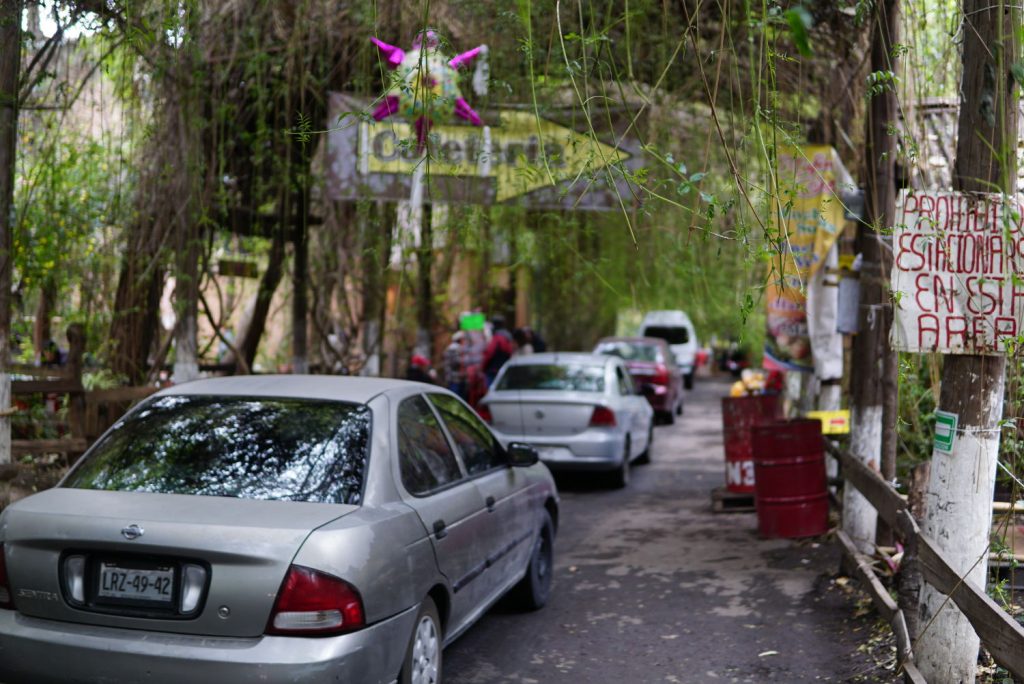 Entering El Pica through the tunnel of trees brings back memories of hopping on the boat for the Jungle Cruise at Disneyland. The whole complex is a maze of pathways through vines, vendors around every corner selling tlacoyos, menudo, pan dulce, salsas, avocados, tamales, chicharron, and, of course, barbacoa.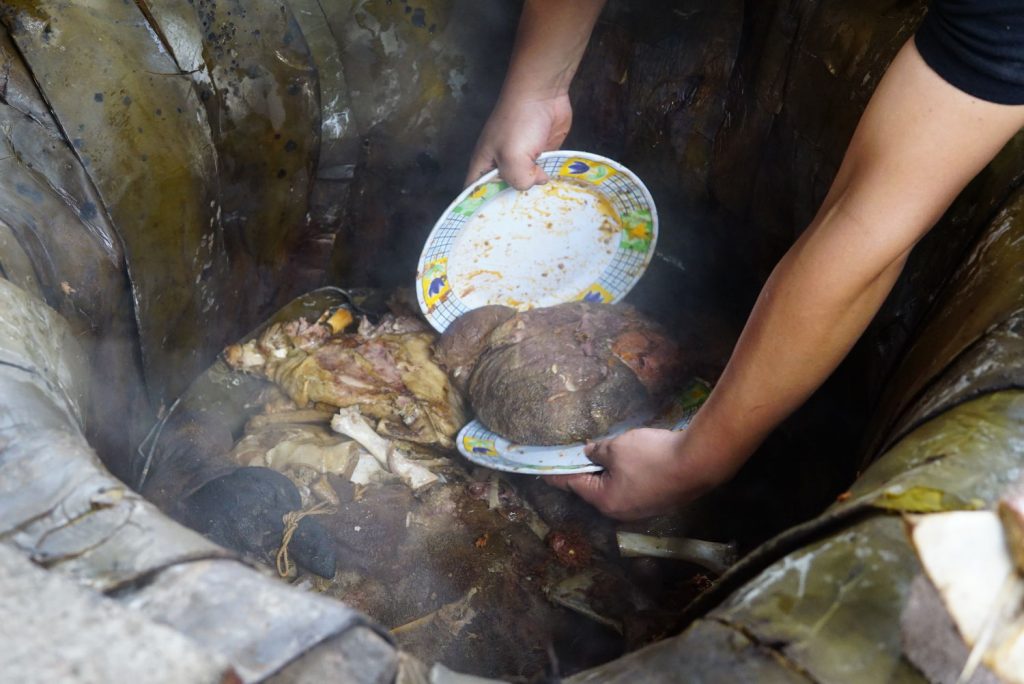 The Torres family started in 1967 with just one horno, but now serve as many as 48 lambs a day from 12 hornos. They cook mixiotes of rabbit and chicken, pancita, and consome in the hornos along with the barbacoa. Tortillas from nixtamal, fresh pulque, pork skins fried until bubbly and crisp before your eyes — the emphasis here is on quality.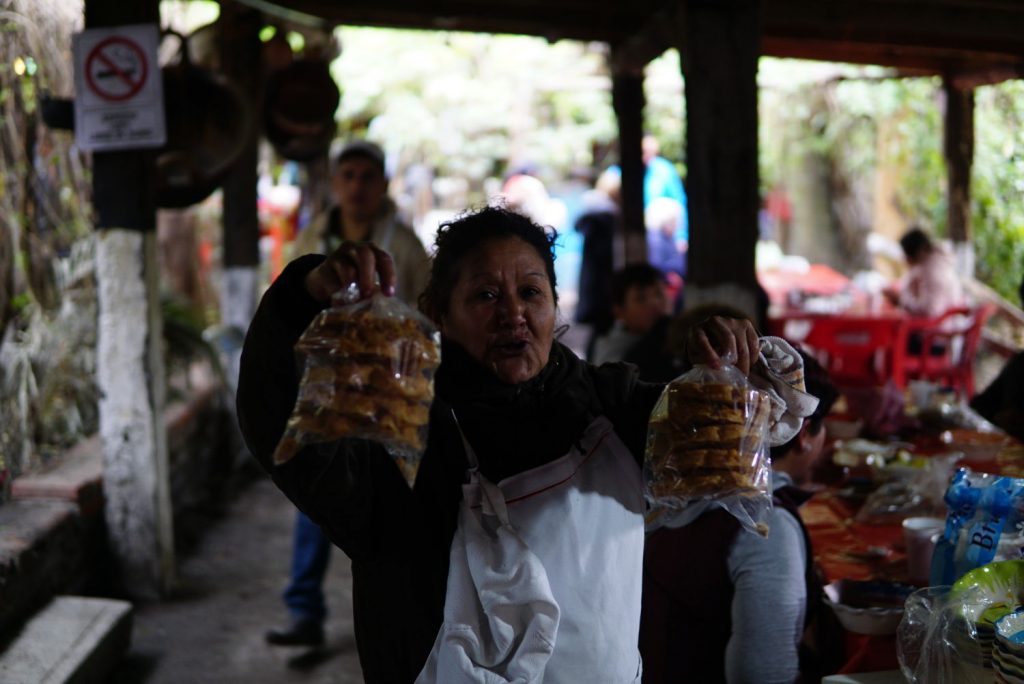 Families picnic in verdant dining rooms wallpapered with the leaves of the trees surrounding them. Mariachis move from family to family offering their serenades. Abuelitas walk the pathways carrying buckets of consome to consume then or later.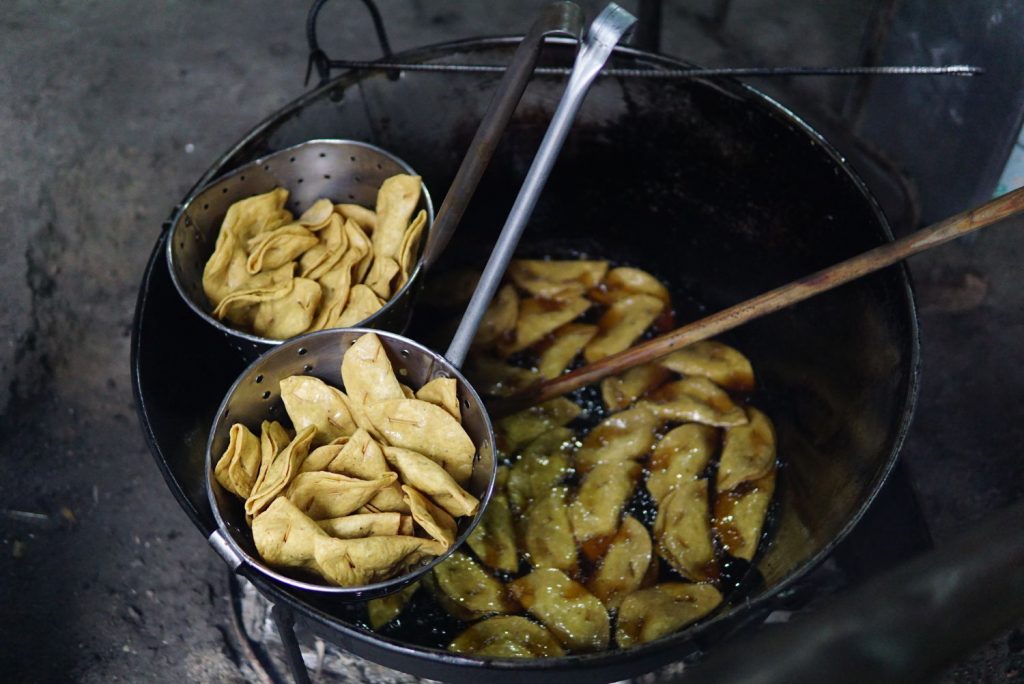 Paco and I wandered El Pica just trying to absorb it all. Even after spending several hours there, we would discover something new and delightful.  There was so much to see, we barely took time to eat.  We tried a few things, but the sesos quesadilla, fried in the fat of the freshly-made chicharron and stuffed with barbacoa and salsa verde, offered to us by Saul, the son of the original barbacoyero, was spectacular.
Another place I can't wait to return to.